Towns County legal notices are posted on this website.
To see legal notices from other Georgia counties, visit Public Notices Online.
Phone: (706) 896-4454
Email: tcherald@windstream.net
Website Banner Ads Work - Call Today!
(706) 896- 4454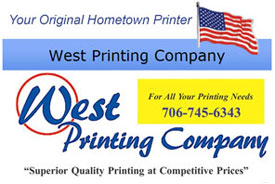 West Printing Company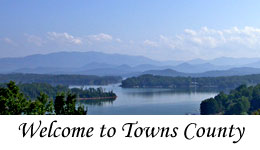 If you have internet access, you can see what's happening in Towns County from anywhere in the world!
What was happening in Towns County during 2009, 2010, 2011, etc.? It's all in our FREE archives beginning with the Feb. 26, 2009 edition of the Towns County Herald.
Covering Hiawassee
and Young Harris, Georgia
April 23, 2014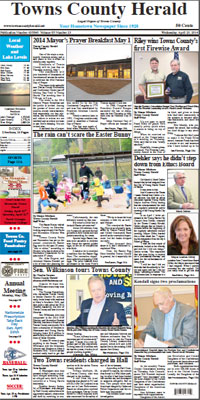 Viewing Towns County Herald
online requires a PDF reader.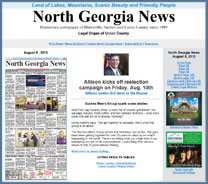 North Georgia News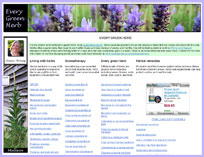 Every Green Herb
By Janice Boling
Herbs, home remedies, aromatherapy, recipes, and more!
Riley wins Towns County's
first Firewise Award
The award is well deserved. The Firewise program and the larger "Fire-Adaptive" program aims at keeping the communities at the lowest pos-sible risk of fire, and Riley has been heading it for some time in Towns County. Read whole story by Mason Mitcham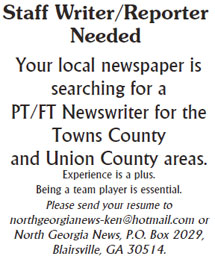 ---
Visit the Towns County Herald
archives for 4 years of local news.